Discover everything you
need to know about Moving to Costa Rica
while enjoying 7 relaxing days
at a beach front resort!
8 -14 AUGUST | Sunday – Saturday


SUNSET DEL MAR RESORT, ESTERILLOS ESTE, COSTA RICA

All of your questions about Residency, Banking, Taxes, Insurance, Best Places to live, Schools, Car Purchase, Expat Community, Real Estate, Cost of Living… Everything will be answered at this retreat!
The idea of moving to a tropical country like Costa Rica can be very appealing.  But there's a lot you need to know before you do it, and this 7 day retreat is designed to get you and your family fully prepared.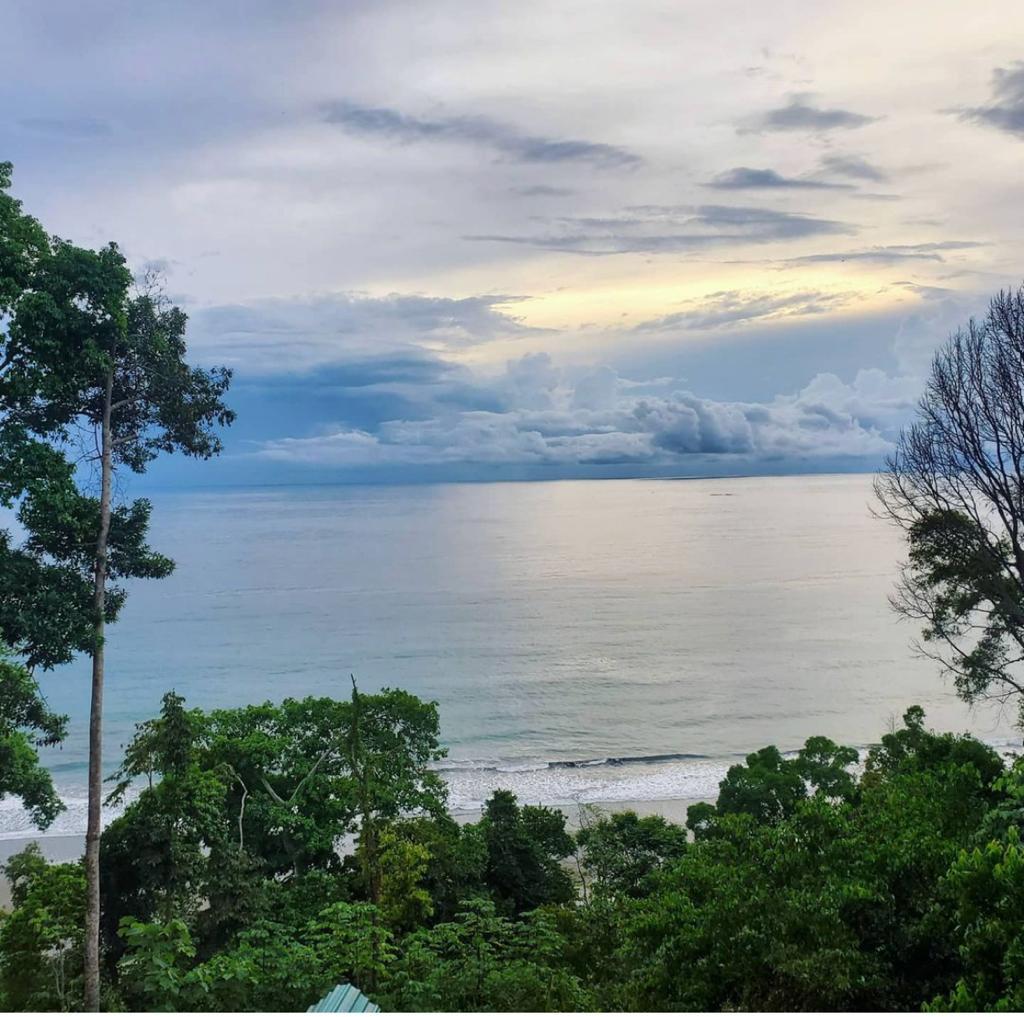 Hi there!!
It would be my honor to host you in this wonderful country of Costa Rica as you may be considering or have already decided on moving to Costa Rica! 
This last year has been a crazy one to say the least, so I have created this event for you all to come have some fun and also learn the major essentials you need to know if you are planning or considering a move to Costa Rica! Our company, Costa Rica Relocation & Travel LLC has been dedicated to making the move to Costa Rica as smooth as possible and most importantly. making sure you are hooked up with the right resources while you are here. That being said… I am VERY excited about our line up of guest speakers who will be sharing their knowledge with you during the week. 
The goal is for you to enjoy yourself, experience the magic of Costa Rica, and also leave prepared and educated to make the best decisions you need for your potential move! Besides getting expert advice from expats, attorneys, real estate agents, and other guests, you and your guest will also experience some of the best tourist activities Costa Rica has to offer.
Thank you to everyone for all of your continued support and I will see you here in Costa Rica!
Warmly, 
Sarah Elena
While Getting All Your Questions Answered, You & Your Guest Will Experience Some Of Best Sights and Tourist Activities This Tropical Paradise Offers…

Horseback riding on the beach, Zip-lining from tree to tree in the jungles… and much, much more.
After a delicious breakfast overlooking the Pacific ocean, you and your guest will make your way to the seminar training room at the resort.  There, lectures and workshops will be held every day from breakfast to lunchtime.
Our speakers will introduce the very best options along with pros & cons of each, explain the process of getting residence, local personal tax rates, the strength of local property law, and much more. This is also the opportunity to connect with the like-minded people and discover the pure tropical escape.
The afternoons will be dedicated to fun and relaxation. The resort where this event will be held is a fantastic base for exploring natural wonders of Costa Rica and enjoying water sports, paragliding, catamaran cruises, coffee or chocolate tasting and expeditions to misty waterfalls, lush rain forests and breathtaking national parks. After attending inspirational lectures at our venue surrounded by lush palms, join us for exciting day trips, dining experiences, sports activities, adrenaline-fueled ventures and fabulous parties! We speak the local language, and we'll take you to all the must-see attractions, give you all the must-try dishes, and organize every single aspect of your stay at a fantastic price.
This unique and affordable retreat covers everything from conference fees to accommodation, food and a wealth of exciting activities in and around the resort. You'll get everything for one low price! Give yourself a well-deserved active vacation and get all your questions about moving to Costa Rica answered.
DAY 1 (Sunday, August 8th)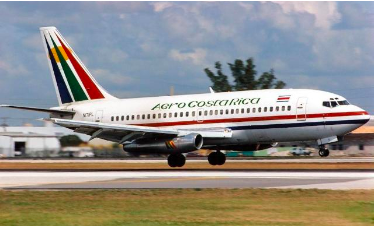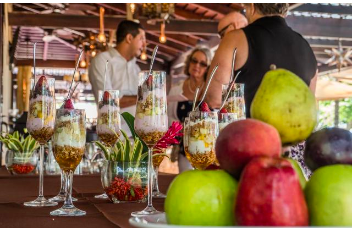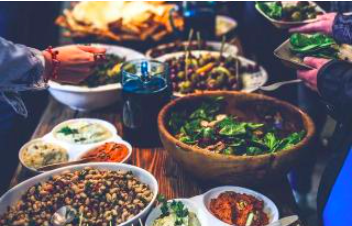 DAY 2 (Monday, August 9th)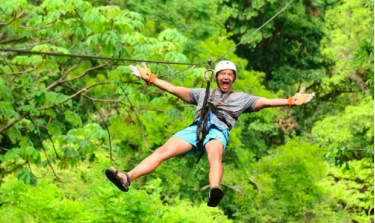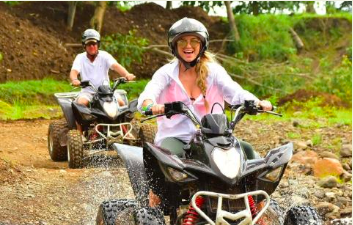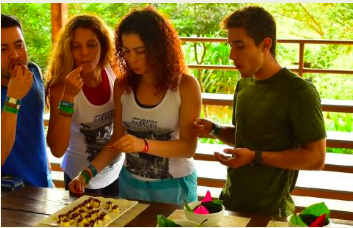 DAY 3 (Tuesday, August 10th)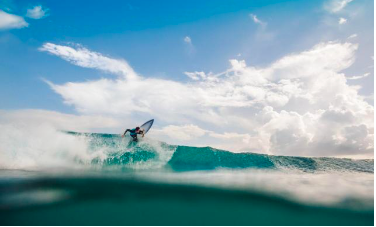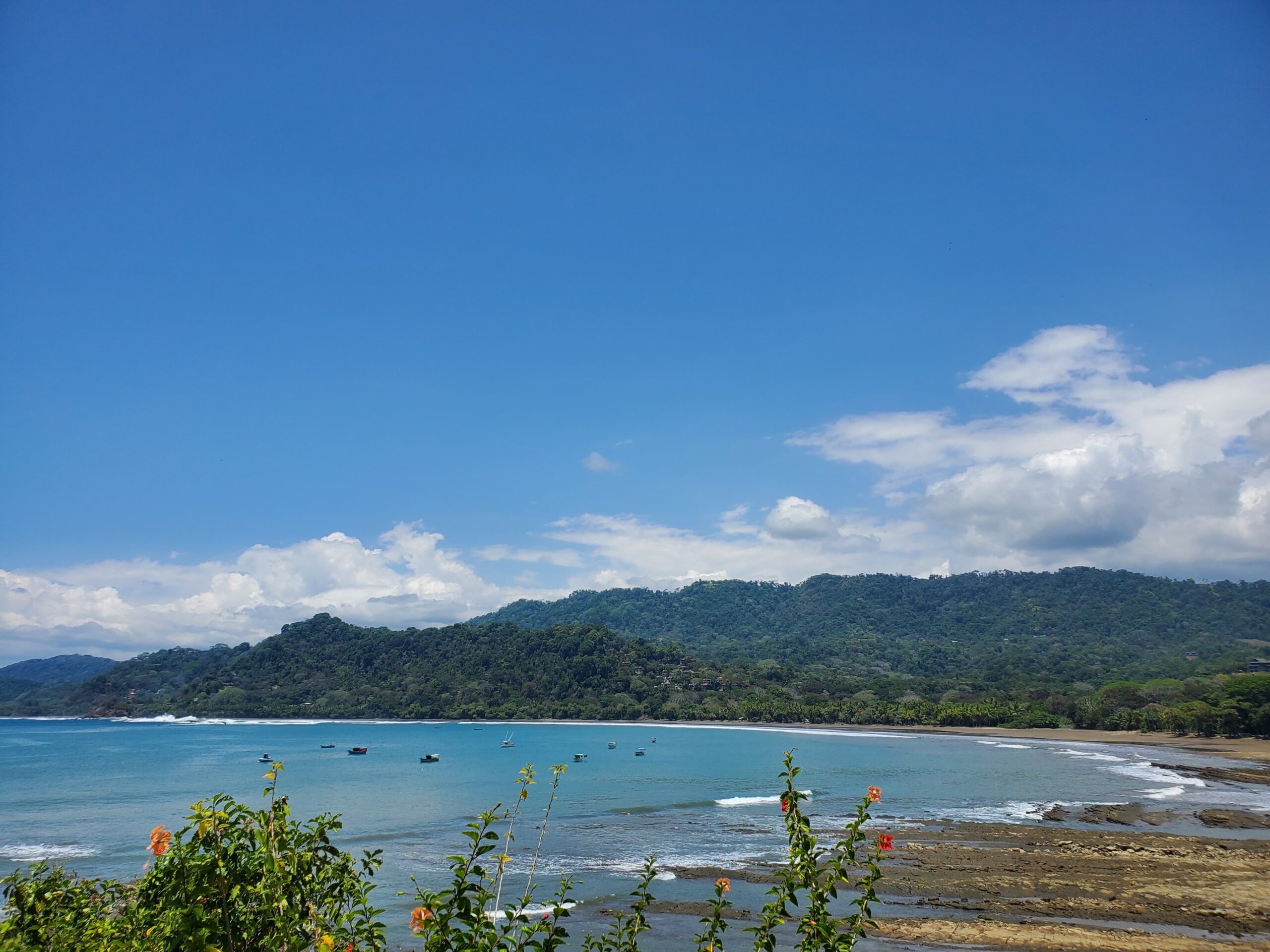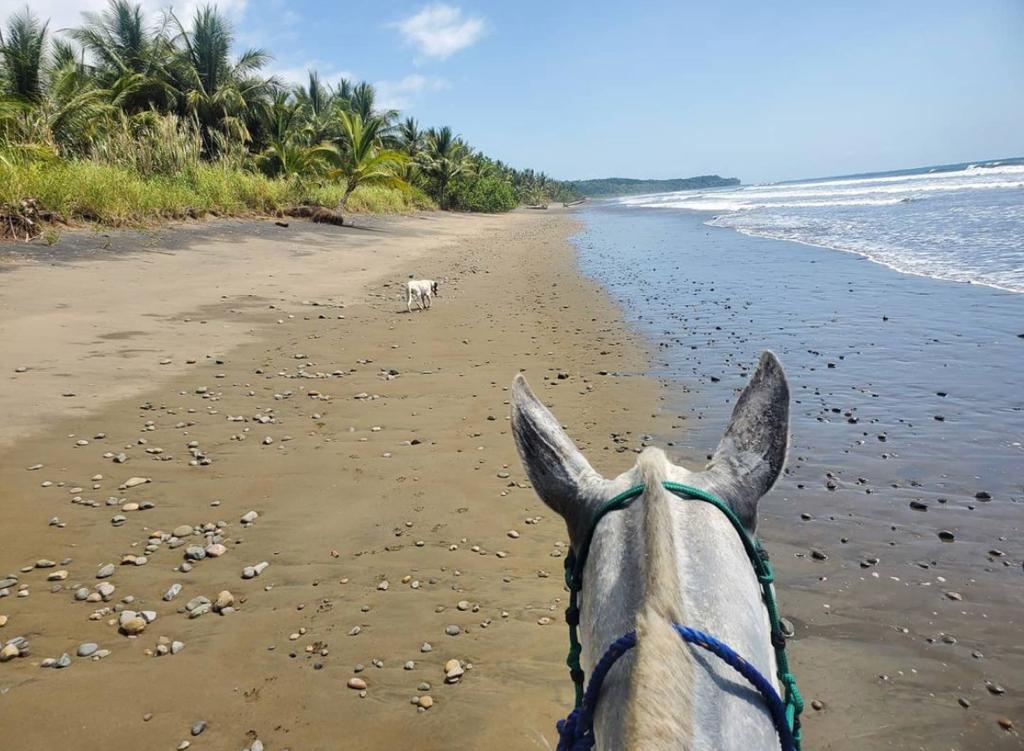 DAY 4 (Wednesday, August 11th)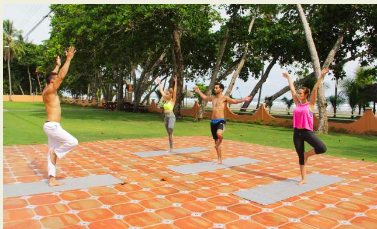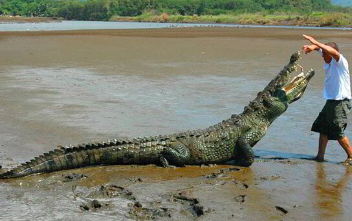 DAY 5 (Thursday, August 12th)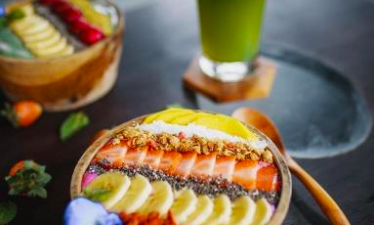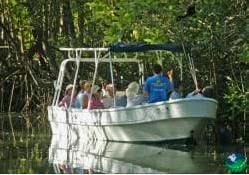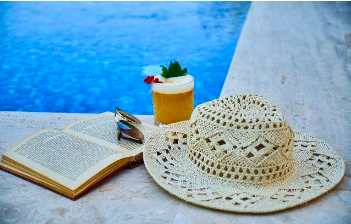 DAY 6 (Friday, August 13th)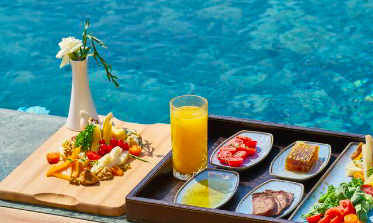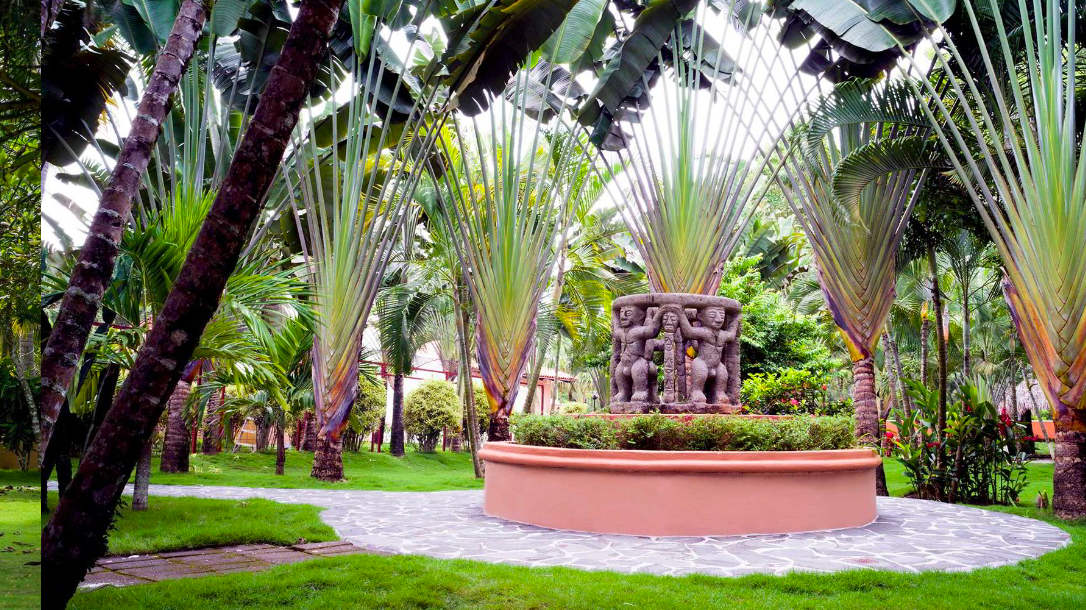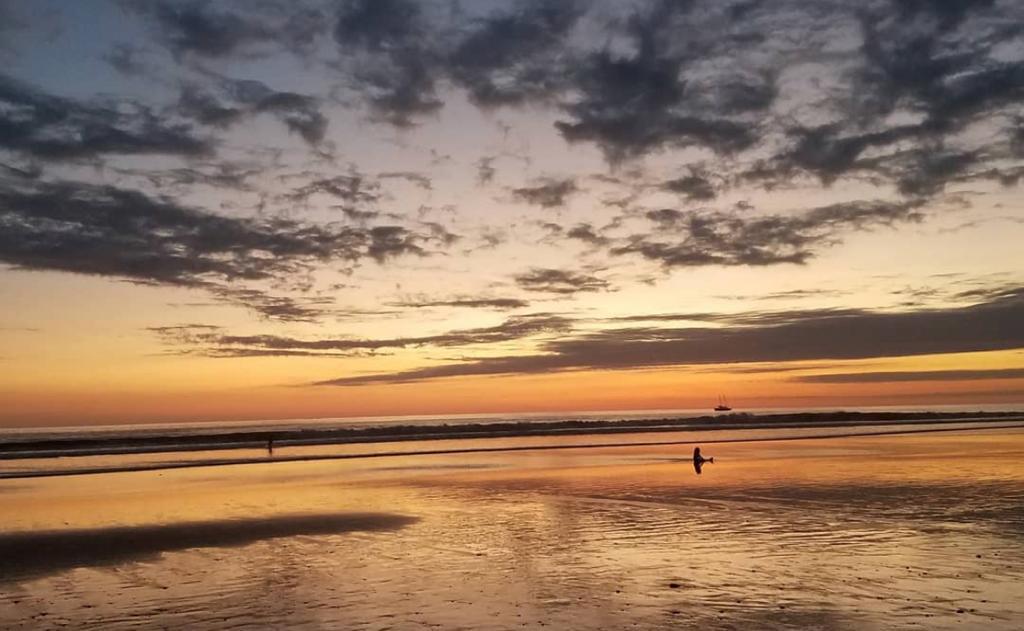 DAY 7 (Saturday, August 14th)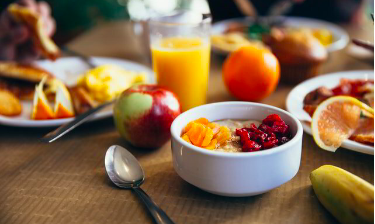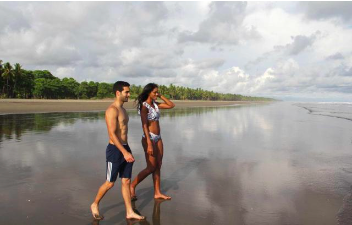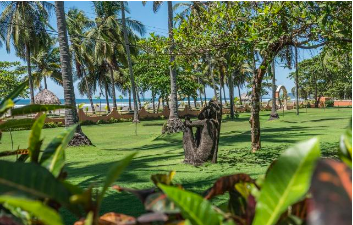 How much does it cost to join us for this 7 day, 6 night Wanna-be-Expat Retreat?
Far less than what you'd pay if you were planning this holiday & seminar yourself, and purchasing each activity separately. 
That's because the event organizers are able to negotiate group discounts, and then pass these savings on to you and your guest to keep prices low.
The price includes everything; seminar fees, 6-nights of accommodation in a luxury resort, all your meals, and the activities.  You'll have unlimited access to all the facilities at Sunset Del Mar, including the pool and the gym. Plus you'll have the opportunity to participate in a myriad of group and individual activities in and around the resort, go on group excursions and so much more.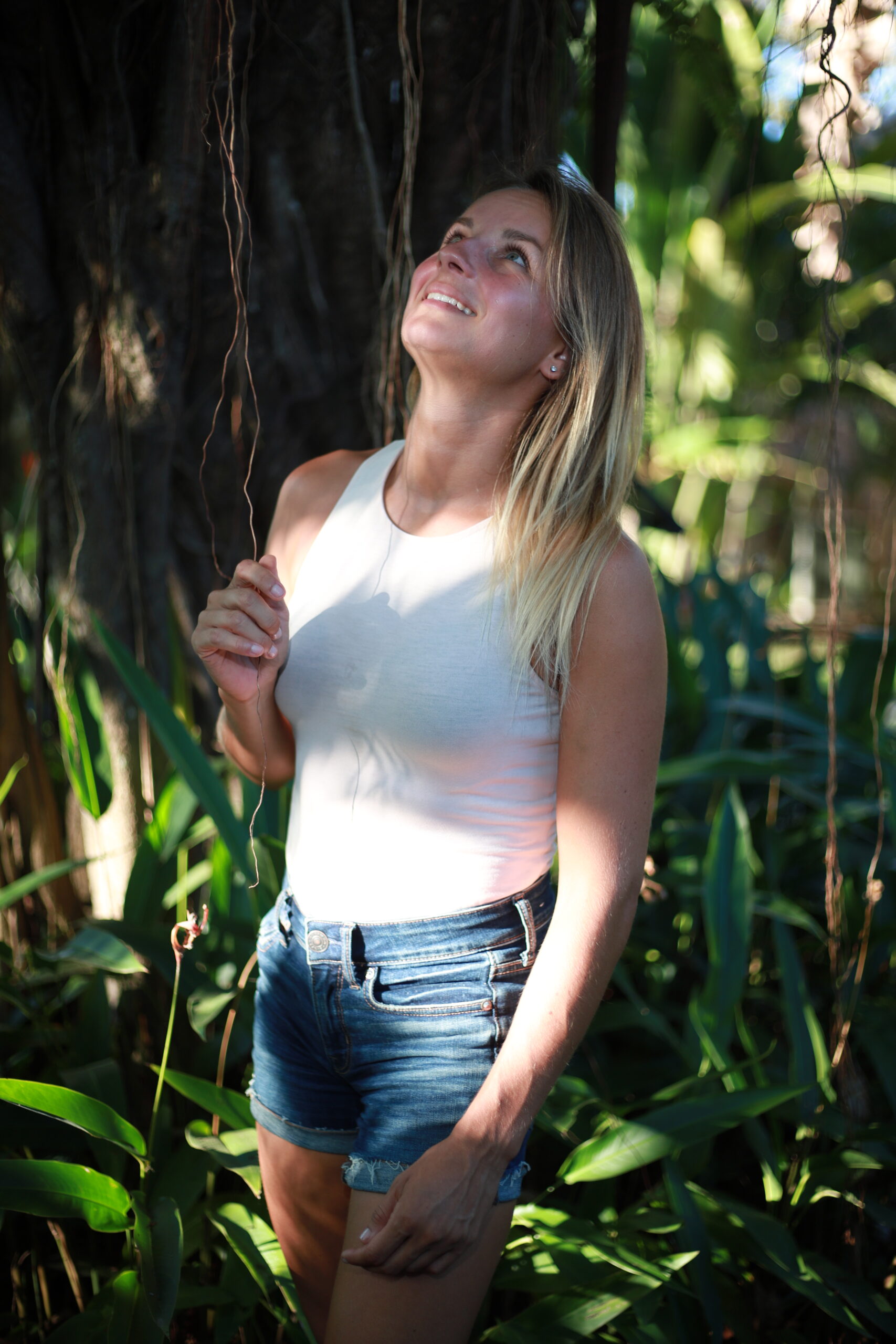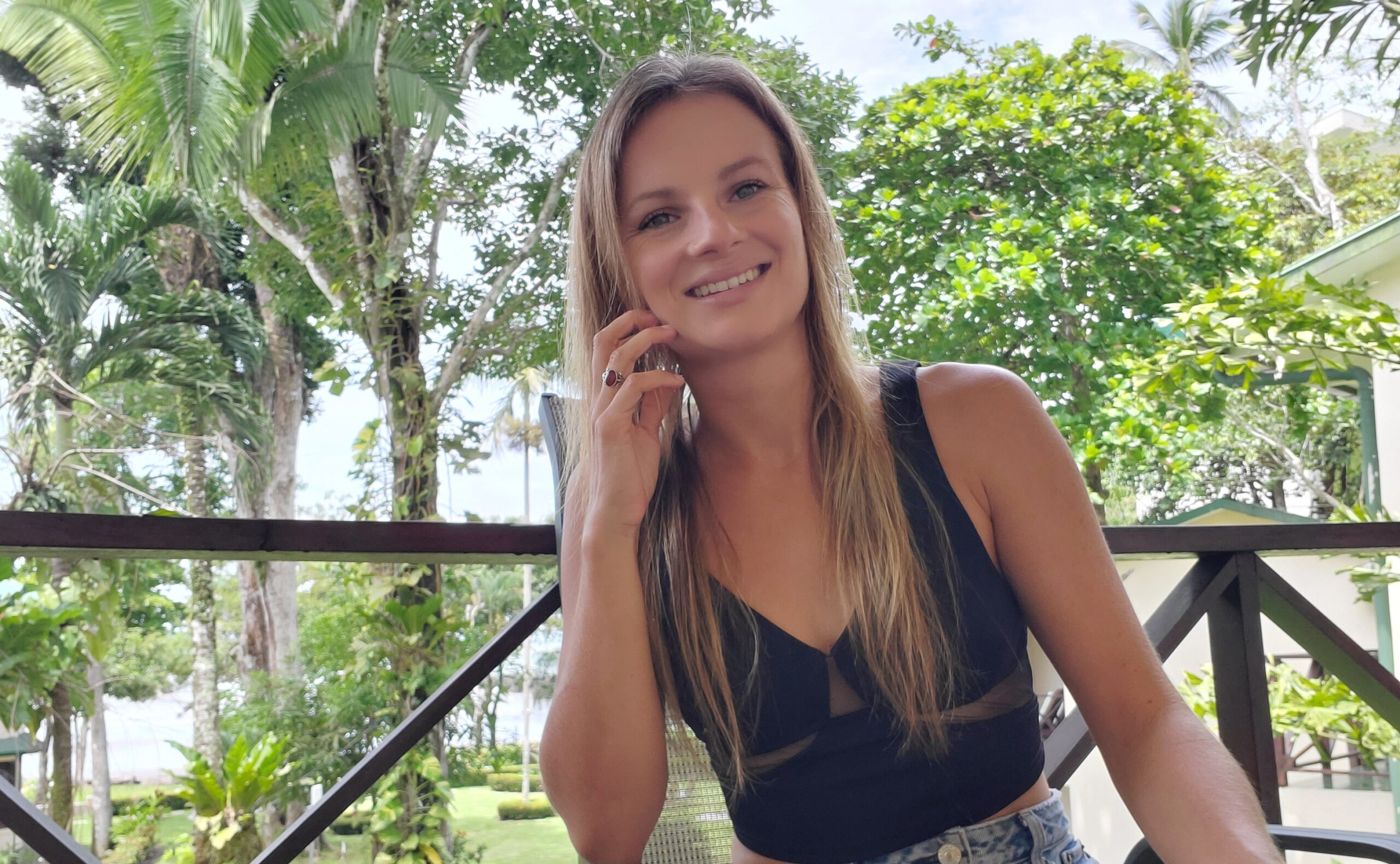 Sarah Elena – Relocation Expert
Sarah Elena is a relocation expert in Costa Rica. She runs her own company Costa Relocation & Travel LLC that offers advice and support services for moving and living in Costa Rica.
She also has her own Youtube channel where she shares practical information to assist ex-pats on the relocation process: from the initial planning stages to the Know Hows of settling-in.
"I am passionate about empowering my clients to determine how they want to feel and live each day. Your move is not only going from point A to point B. Your move is about truly deciding how you want to live your life here in Costa Rica!"
Charles Boyd – CEO of The Costa Rica Team
In his 20 years of experience doing business in Costa Rica, Charles has served as a liaison for private wealth groups and high-net worth clients – helping them establish corporate structures, create trusts, acquire land, and manage residential and commercial development projects.
He has also successfully directed sales and marketing programs that have completely sold out many large-scale residential projects.
Charles is a well-known community supporter of youth programs in Jaco and is the founder of the Support Jaco Youth program.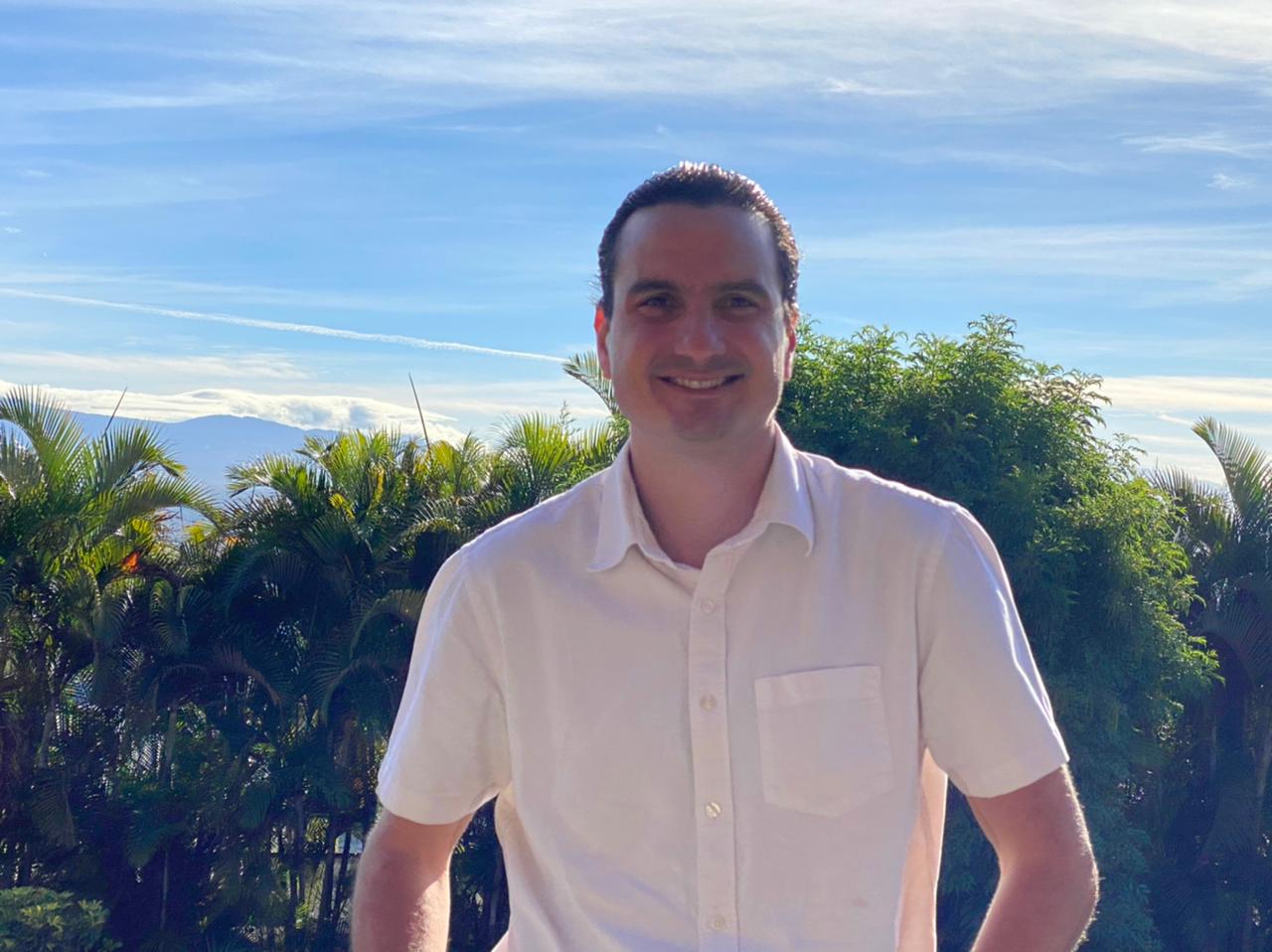 Andres Gomez Tristen – Residency Lawyer
Andres Gomez Tristen is an associate founder of Gomez Tristen & Tristen Law Office located in Atenas, a town in Costa Rica's central valley near the Capitol city of San Jose. Andres has helped countless expats with their residency, car purchase, property purchase and more for their relocation!
We love Andres for his genuine and authentic personality and his demonstration to go above and beyond for his clients.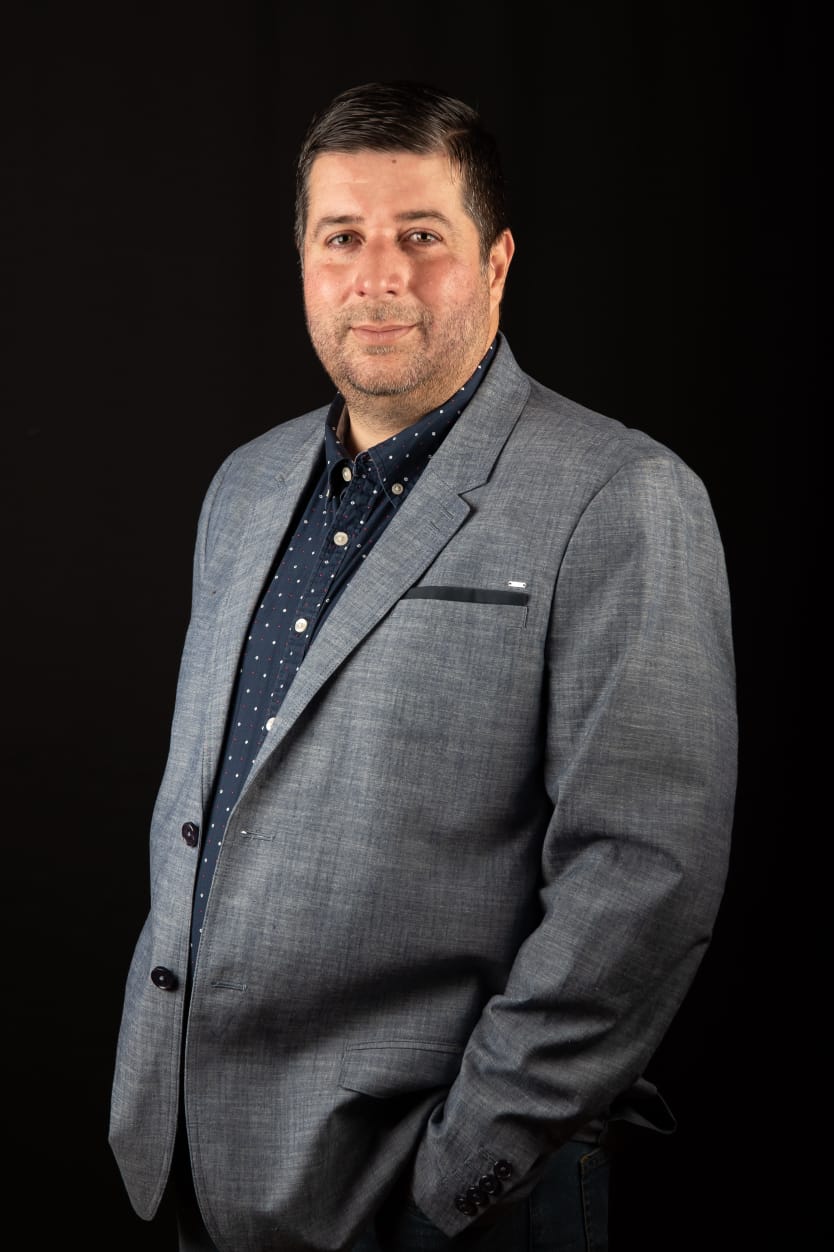 Danilo Villalobos – Insurance Broker
Danilo Villalobos Herran works as an insurance broker in Costa Rica for health, home, car insurance, and any other insurance expats may need while living in Costa Rica. Danilo helps make a confusing process of insurance to someone new to the country easy. He helps his clients understand which types of insurances or policies they may need or not need based on their life here in the country.
Matt Rosensteele – Real Estate Agent
Matt Rosensteele has lived and worked in Costa Rica since 2008, first coming to fulfill a two-year commitment as a Peace Corps Volunteer. After finishing his service, he returned to Costa Rica to direct an environmental non-profit organization Restoring Our Watershed (ROW).
For the past eight years, Matt has helped dozens of clients purchase and sell real estate in Costa Rica. As a fully bilingual professional, his experience ranges from small eco-communities to luxury condominiums. His success in real estate is due to his uncompromising commitment to his clients' best interests.
In 2017, he joined Coldwell Banker – a company with perhaps the strongest legacy in real estate that enjoys unparalleled brand recognition.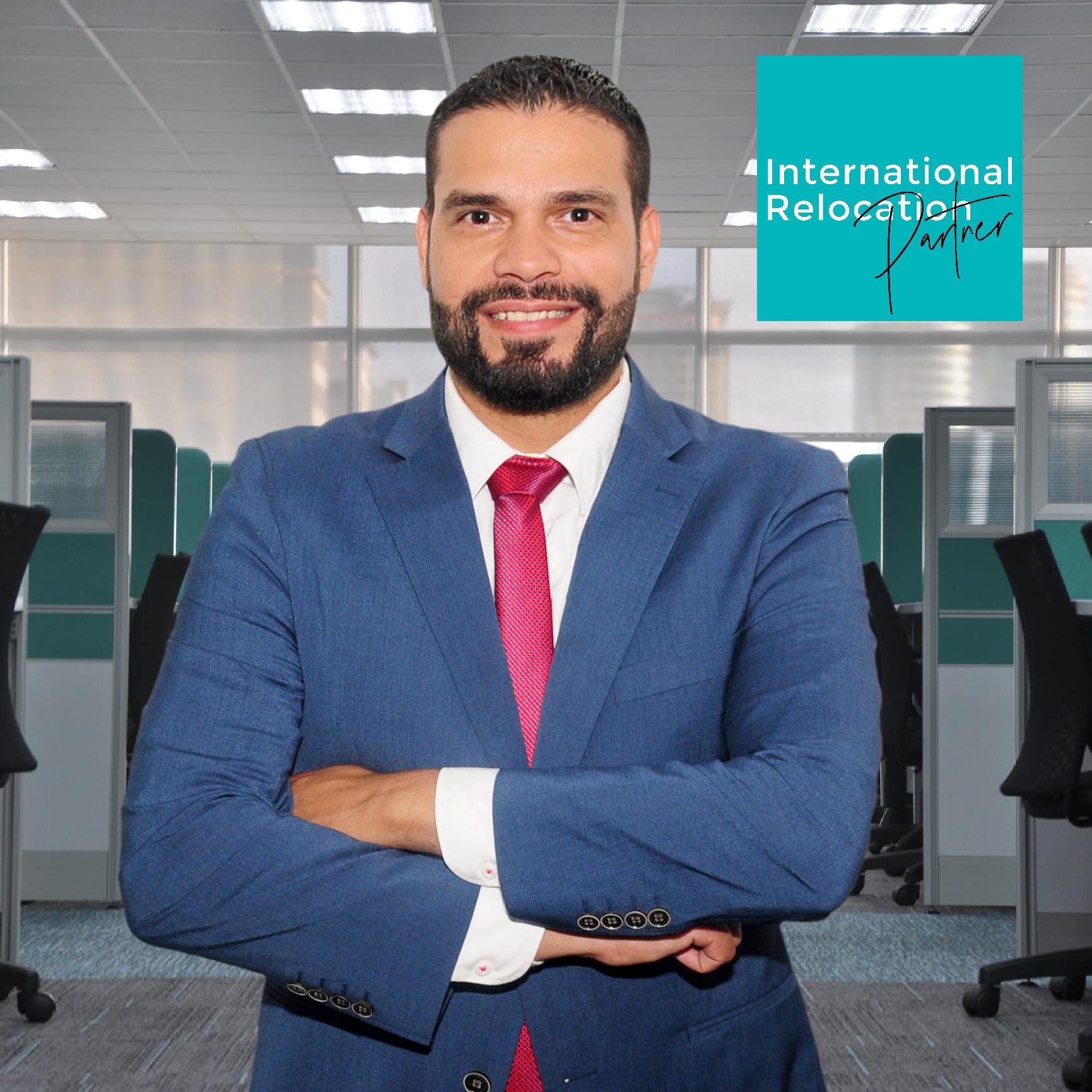 Pablo Arias – Shipping & Customs Broker
If you plan to ship to Costa Rica, Pablo Arias is your guy to assist! Pablo his highly knowledgable in customs and shipping from abroad into Costa Rica. There are many dos and don'ts that may surprise you and working with someone for this process can save you a lot of head ache later.
Pablo has been in this field for years now and with his experience he helps make shipping to Costa Rica easy and makes sure that everything is done properly. Pablo shares a genuine caring personality when dealing with his clients and is a wealth of knowledge as well as an absolute pleasure to know and work with.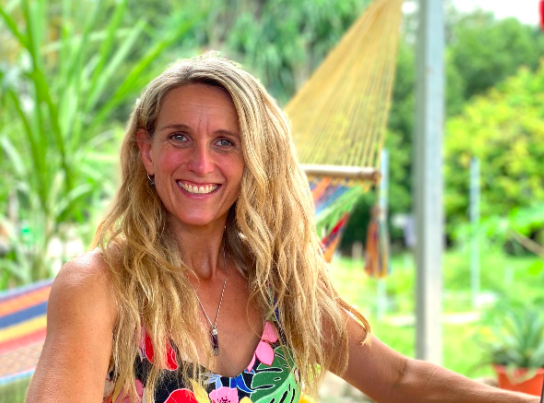 Muriel Dijkema – Online Entrepreneur and Costa Rica Expat
In 2018 Muriel and her family of 4 relocated to Costa Rica from the Netherlands, without speaking 1 word of Spanish.
They encountered many new challenges; from renting houses, buying property to the process of getting Costa Rican residency. 
Muriel has her own Youtube channel " Dirk and Muriel – The SunShine Family", where she shares practical information to assist ex-pats on the relocation process: from the initial planning stages to the Know Hows of settling-in.
"My vision and mission are to help ordinary people to break free from their daily routine and current situation in life. To discover their dreams and turn them into a reality."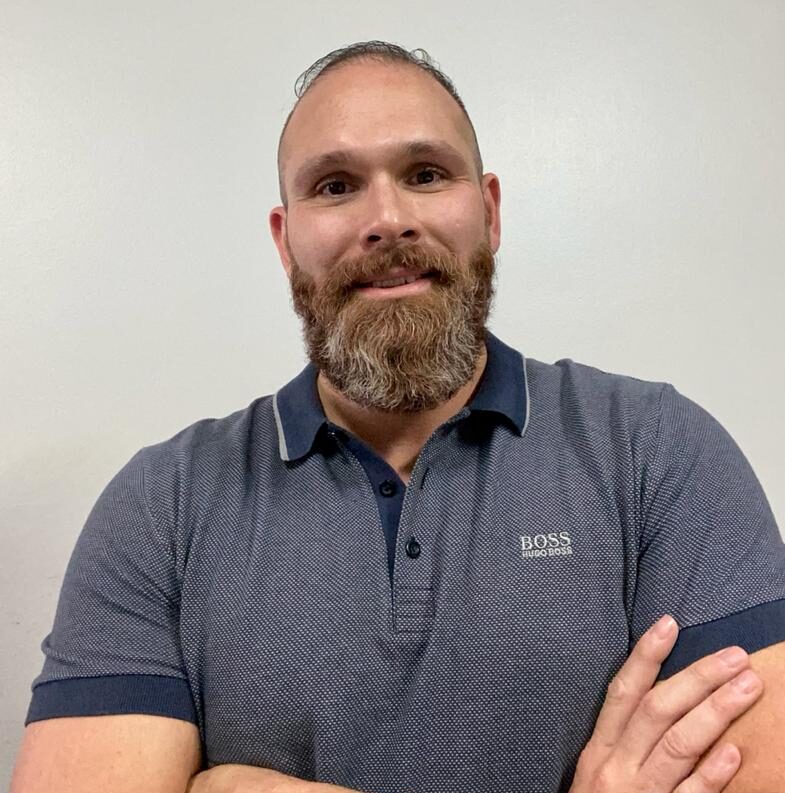 Rodolfo Herrera – Real Estate Attorney
Rodolfo Herrera is an attorney located in the area of San Isidro de General Rodolfo specializes in Real Estate law here in Costa Rica but also practices in other areas of law. 
He is very knowledgable on property purchase, permitting, legal water concessions, and everything you would need to know if you plan to purchase a property here in Costa Rica! 
For property purchase in Costa Rica, the best way you can protect yourself is to have a fantastic lawyer on your side to advise and serve as your advocate. Rodolfo is genuine, professional, and highly knowledgeable in this area!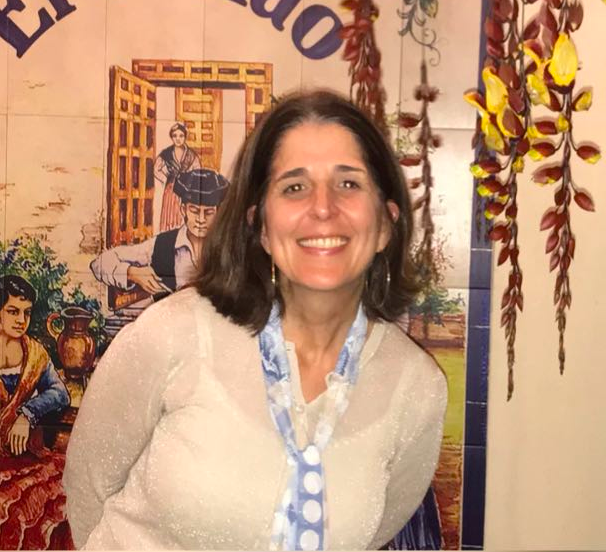 Jacqueline Monacell – Car Broker
Jacqueline Monacell is cofounder and president of Your Costa Rica Contact and has lived in Costa Rica since the early 1990's. In 2005, Jacqui established Your Costa Rica Contact, a relocation and consulting company based in San José. With her knowledge of the automotive business coupled with Car Doc's extensive experience in the repair industry, they were able to create a first-rate, transparent, and unique suite of services related to buying and selling vehicles designed specifically for people moving to Costa Rica.
As an expatriate herself, Jacqui understands first-hand how challenging the transition of relocating to Costa Rica can be. Consequently, the vision of the company today is to deliver top rated services at reasonable prices to foreign residents or tourists through a diligent and trustworthy network of local professionals. 
Jacqui is bilingual and as a US and Costa Rican citizen, feels bicultural as well. In her free time, she enjoys playing tennis, mountain biking, baking, riding motorcycles and spending time with her husband and dogs.