COSTA RICA SCOUTING TRIP PLANNING PACKAGE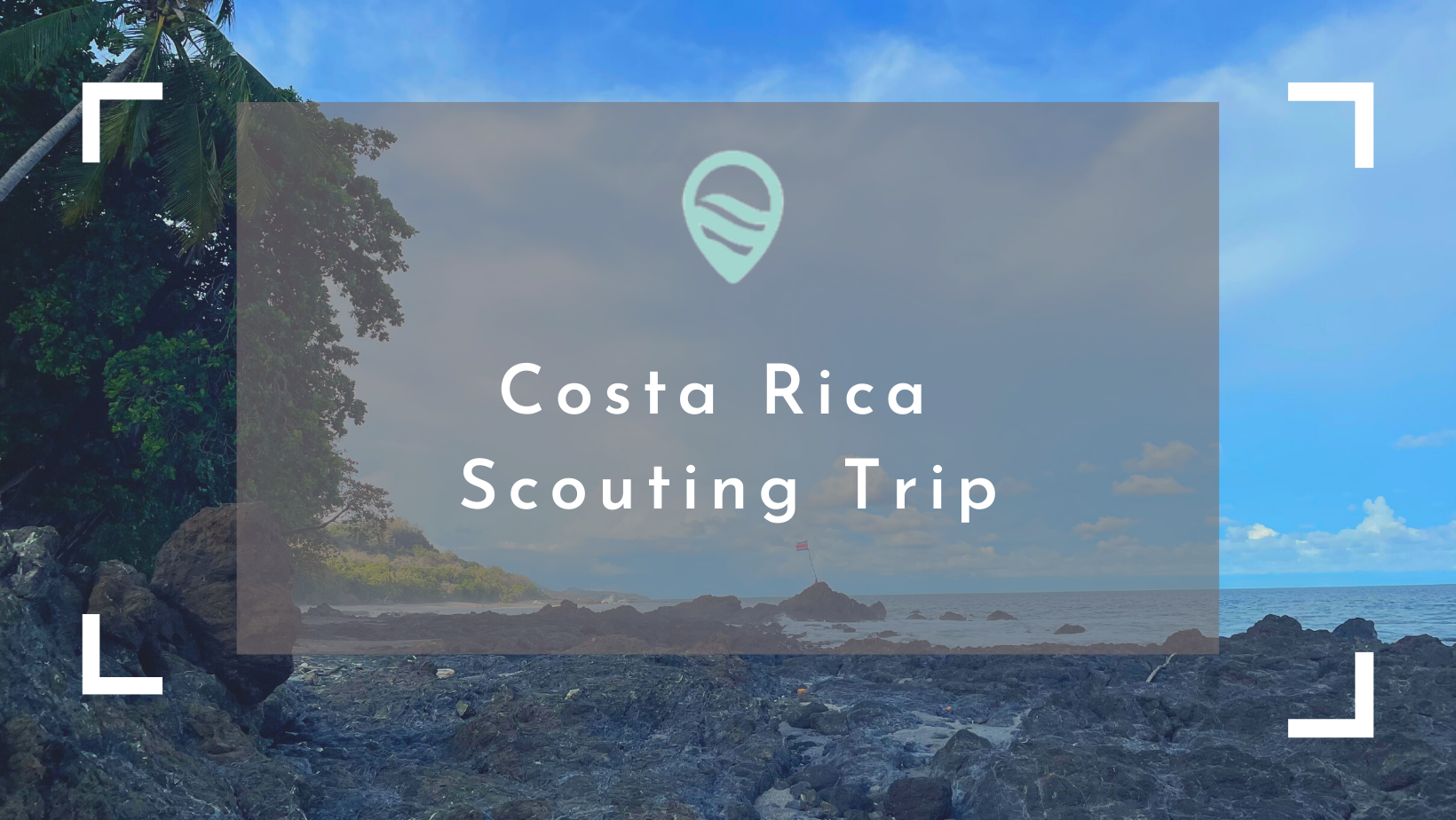 This package is ideal for those who have an interest in moving to Costa Rica but are planning a trip to come check things out. This experience is made for someone who is looking for a LIVING experience in Costa Rica vs. a vacation experience. This package is NOT for someone looking to vacation in Costa Rica only and do tourist activities.
The ultimate itinerary + support for your scouting trip to Costa Rica. Via our 1:1 trip planning session with you, we help you create a custom itinerary centered around a potential future move based on:
– Towns that may be a good fit for your lifestyle and daily living
– Accommodations recommended to be close to types of homes and areas you could potentially be living in should you relocate
– Recommendations on LOCAL spots to visit in the town(s) on your itinerary. (I.e. Where other expats hang out and daily activities LOCALS do living there full time vs. tourists)
– Assistance with trip logistics such as car rentals, entry paperwork, COVID testing locations, and more!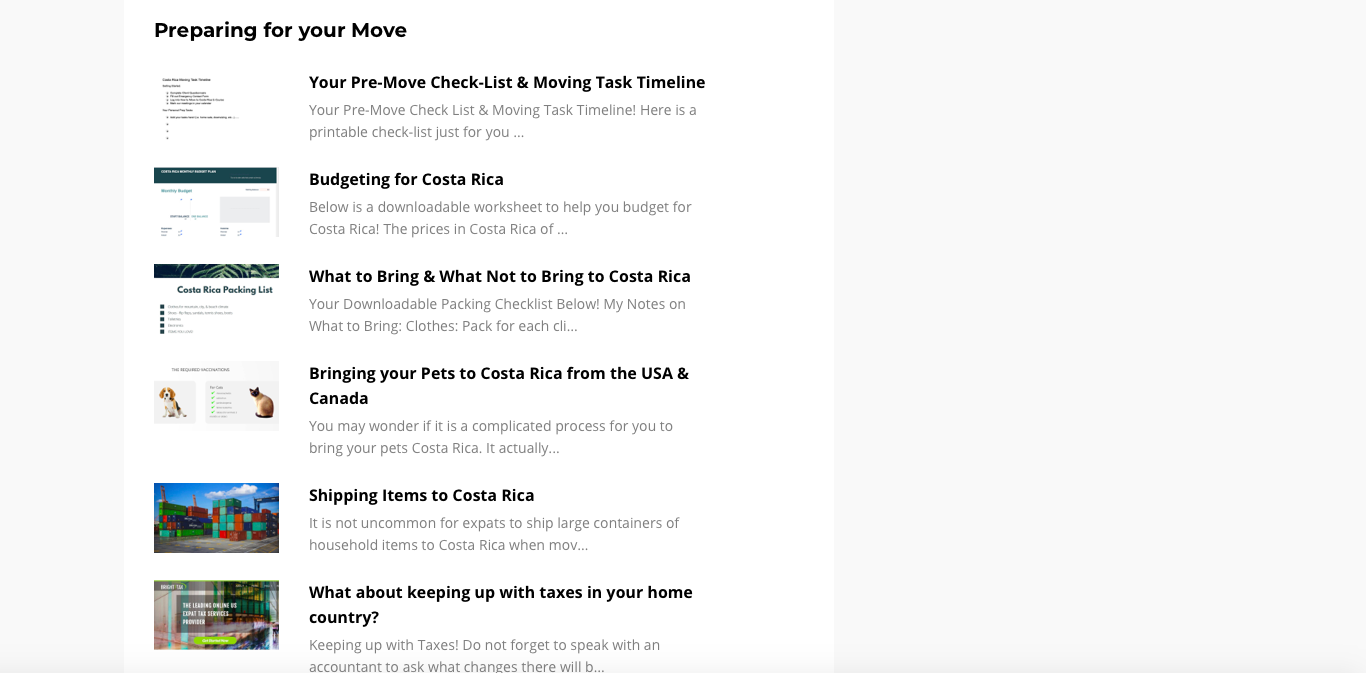 2. You will have the highest level of expertise and assistance before and during your trip to Costa Rica. We help arrange your trip logistics such as car rentals, entry paperwork, COVID testing locations, and any questions or needs you may have while in the different areas.
3. Each of you will have a personal Scouting Trip Specialist assigned to you. This specialist will make sure all research and logistics are ready for your arrival, be there to answer any questions you have, and help you overcome any hurdles that may come up.
4. Access to our "RelocateNow Costa Rica Members Archive." This is an archive of information designed just for you to go through any our own pace! Imagine having a large library at your fingertips that is continuously updated on topics such as paying bills, phones, wifi, medical care, driving, transport options, and so much more! In this archive you can also find interviews with our experts and other expats.
5.  Research! Tired of going through the seemingly endless information online? Research is a big part of what we do for our clients. Whether it be research on prescriptions (where to get them, what is needed, and what the costs are), schools, and any questions you throw at us. We  will do the specialized research for you and let you know what we find out! No more spending your precious time on these items so you can focus on the more pertinent parts of your move.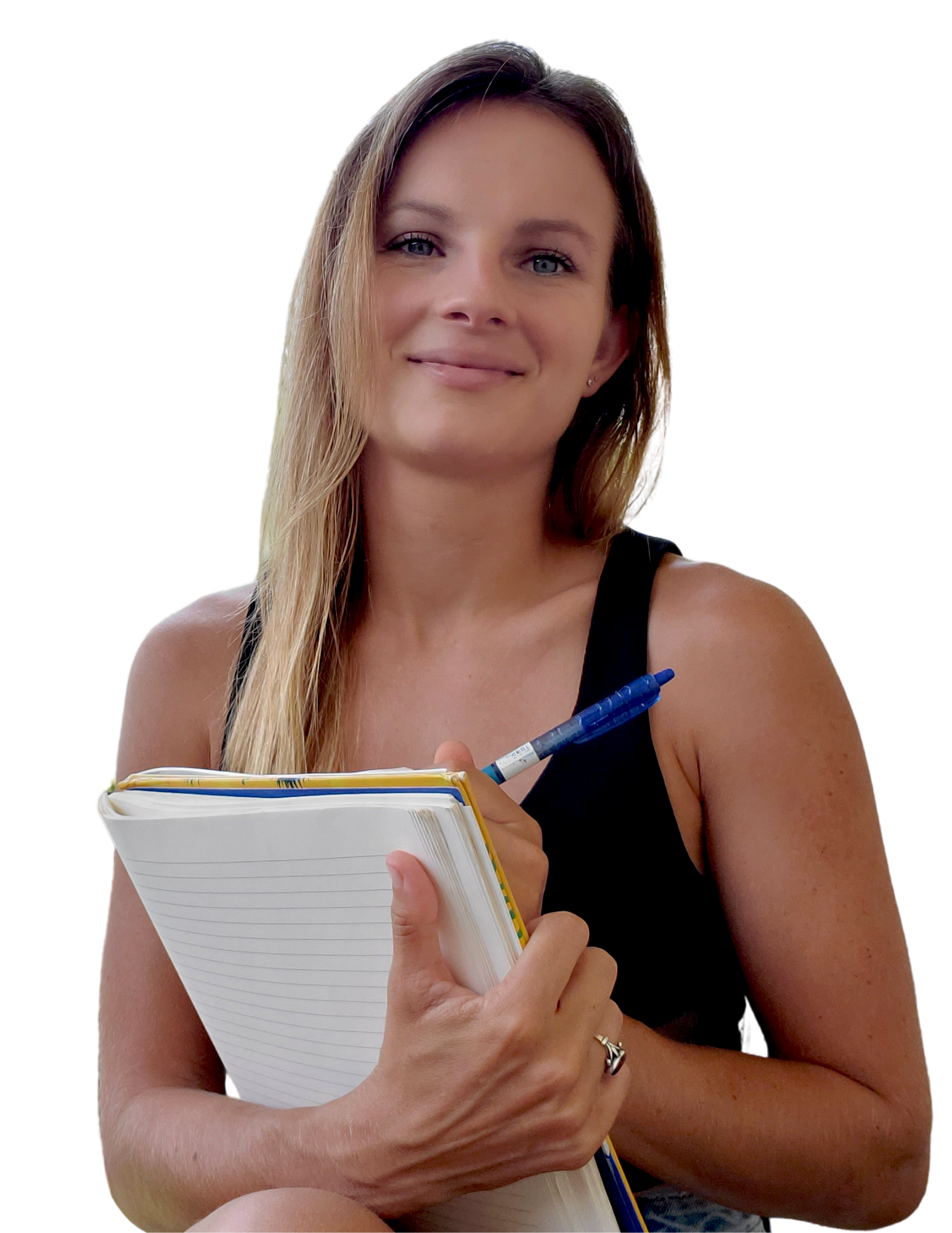 1:1 Scouting Trip Planning Session

Arrange your logistics & conduct research on specialized topics for your trip

Provide ultimate 1:1 support before and during your trip

Arrange your arrival logistics (transport, car rental, entry paperwork, etc.)

Make recommendations on where to stay and what to do for a LOCAL experience in Costa Rica
You have a wonderful, stress free trip to Costa Rica and see what it may REALLY feel like to move!
Your satisfaction with the entire experience is our TOP priority!
WHAT HAPPENS AFTER
YOU SIGN UP?
You receive INSTANT access to your log in portal where you can get started on our "Welcome Module"

You will receive a service agreement for signing via "Sign Now." This is designed so you are crystal clear about what to expect from us!

We will reach out to welcome you and you can schedule your 1:1 Scouting Trip Planning Session.

Discover our Member's Archive – Your informational library at your fingertips.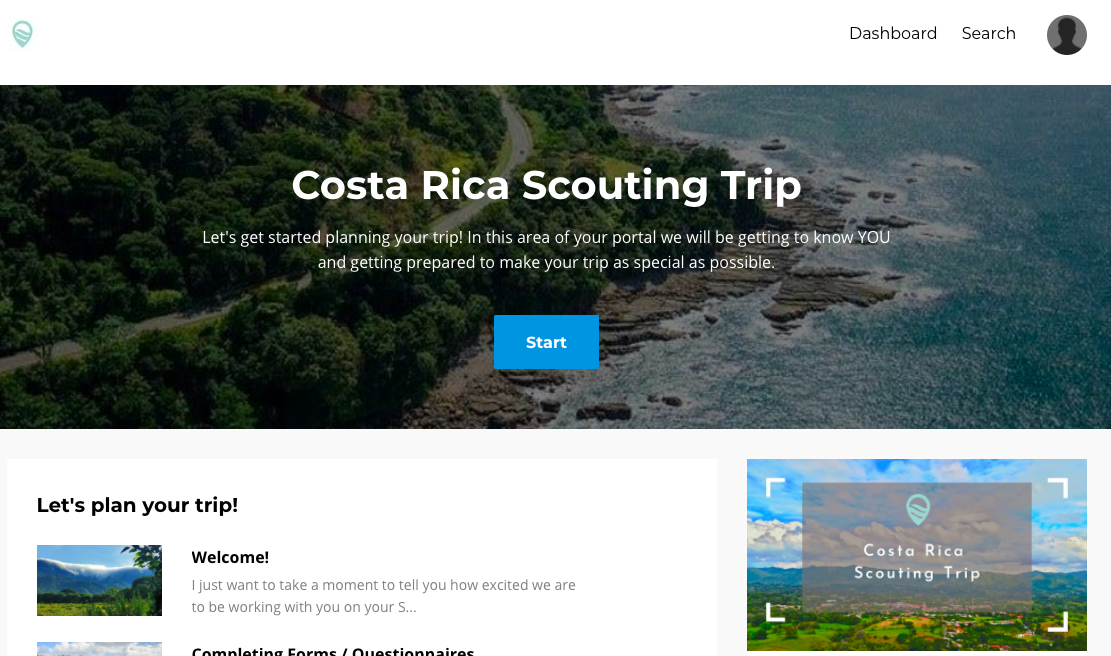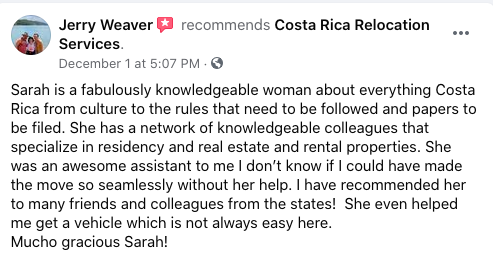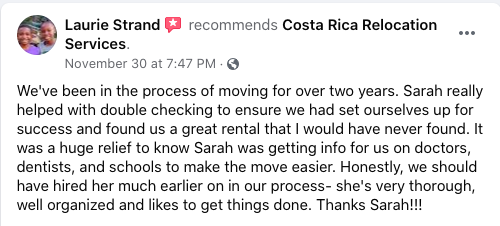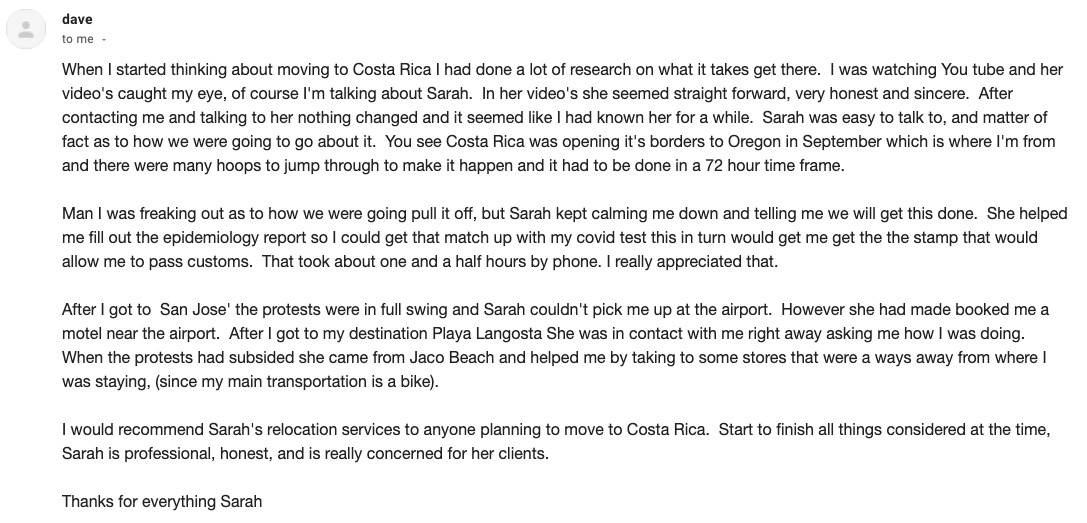 Considering working with us but do you still have questions?